Product Information - For immediate release.
Fairlane® Products has expanded its extensive lineup of premium rollers with a new line of Bearing Wheel Covers.

Bearing wheel covers are used for a wide variety of industrial and manufacturing applications including conveyor lines and material handling. Bearing covers are designed to allow the inner diameter of the bearing to spin separately from the outer cover, reducing vibration, noise, and wear of bearings.

Bearing wheel covers are offered in flat, crown, and radial cover types in a wide range of materials to fit your performance needs. Polymer materials include black polyacetal, blue nylon, tan PEEK and grey 70D urethane. Wheel covers are also available in stainless electroless plated steel and 303 stainless.

The versatile bearing wheel covers are offered in a straight bore or threaded stud version. The low-profile mounting stud is permanently swaged into the bearing and replaced the need for a nut, bolt and spacer. The bearing is retained by a snap ring.

Wheel covers for radial ball bearings are available with a rubber sealed bearing or a shielded bearing made from steel or stainless. Wheel bearing covers are offered in a wide range of sizes with outer (OD) wheel diameters ranging from 3/4" to 1-1/2", bore diameters from 3/16" to 1/2" and wheel widths from 3/8" to 9/16".

To see the entire line of bearing wheel covers, click here.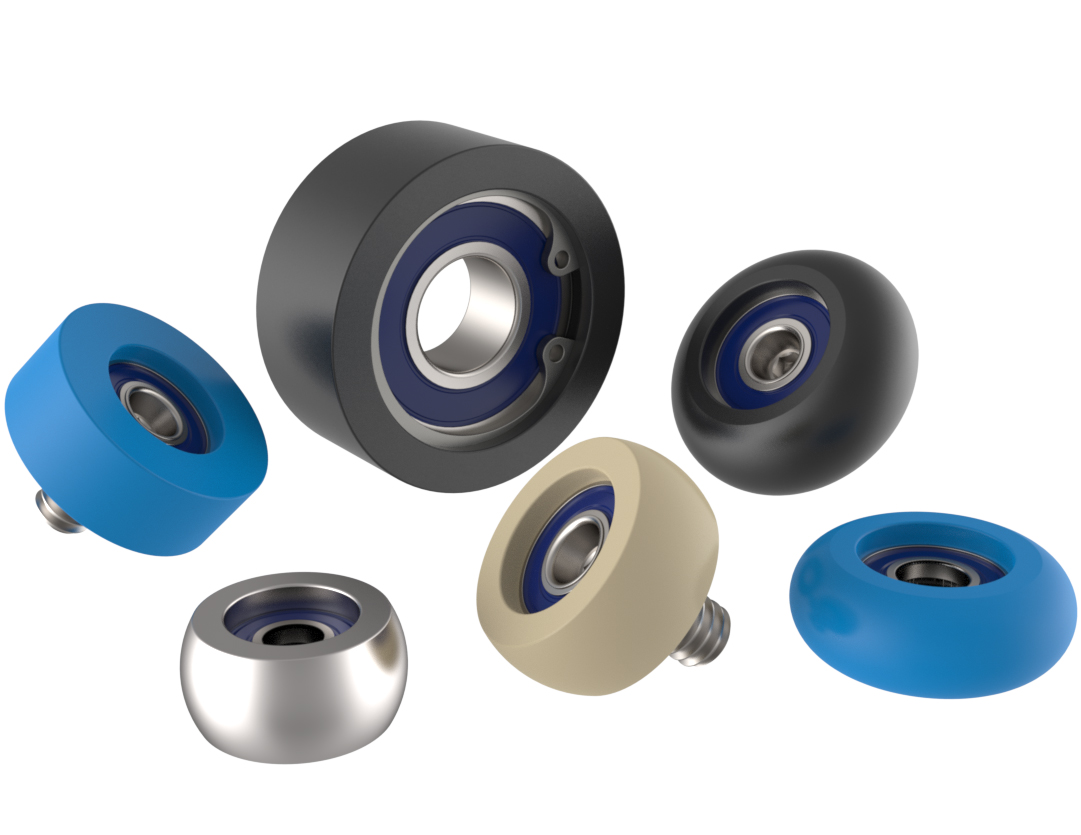 ---
For technical inquiries:
Fairlane Engineering
engineering@fairlaneproducts.com

For sales and ordering:
Fairlane Sales
sales@fairlaneproducts.com

Fairlane Products
33792 Doreka Drive
Fraser, MI 48026
Tel: 586.294.6100
Fax: 586.294.6822